About Civil Engineering
The field of Civil Engineering is probably the broadest of all the Engineering fields, or it deals with the creation, improvement, and protection of the communal environment, providing facilities for living, industry and transportation, including large buildings, roads, bridges, canals, railroad lines, airports, water-supply systems, dams, irrigation, harbors, docks, aqueducts, tunnels, and other engineered constructions. As such, duty of a civil engineer involves in all aspect of society. Like any other developing country, Bangladesh needs a lot of work to be done to build its infrastructure. Many government and non-government development projects have been implemented since the independence of the country. For the last 40 years, these projects have involved and are still involving a huge number of Civil Engineers. Still a lot of development work has to be accomplished to build the infrastructure in the years to come. Once the infrastructure is built, constant maintenance of the system at a standard level is also a big task. These development activities are impossible to undertake without the direct involvement of Civil Engineers. So, there is a very good opportunity for the Civil Engineers, especially in Bangladesh, to participate in these development projects and hence build to their careers. Following the needs of the society, Department of Civil Engineering at World University of Bangladesh offers a comprehensive undergraduate course on Civil Engineering.
Department of Civil Engineering has projected itself as one of the vital departments of the science and engineering faculty since April 2004. First batch of students graduated from the department on schedule time, August 2008. After that more than hundred batches of students successfully graduated and in service on government and private services. Some of the alumni either completed or enrolled in post-graduate studies abroad.
At the moment, the department offers a 4-year undergraduate program in Civil Engineering. The course outline covers all the fields within the Civil Engineering discipline and it eventually leads students to decide their field of choice for specialization. To ensure quality education, the Department of Civil Engineering has introduced Outcome Based Education (OBE) system.
About World University of Bangladesh
World University of Bangladesh (WUB) established under the private University Act, 1992 (amended in 1998), approved and recognized by the Ministry of Education, Government of the People's Republic of Bangladesh and the University Grants Commission (UGC) of Bangladesh is a leading university for utilitarian education. The University is governed by a board of trustees constituted as per private universities Act 2010 which is a non-profit making concern. The university is a member of the Association of Private Universities in Bangladesh, Association of Common Wealth Universities and Quality Assurance & Improvement Council and appears in the worldwide listing of universities by the UNESCO.
Although the formal approval to start operation of the World University of Bangladesh was received on February 26, 2003, the ground work for the university began in early part of 2000, Now the university on entering its 10th year of operation has all needed infrastructural facilities and highly qualified teachers in its 3 faculties and 11 departments with 24 programs at day and evening.
World University of Bangladesh is destined to provide utilitarian education for economic emancipation without undermining the national ideals and aspirations and is authorized to offer courses and award degrees, diplomas, certificates on its own. At present it has credit transfer arrangements and academic collaborations with some universities in UK, USA, Australia and the Caribbean.
The university had its first convocation on 28th October 2008, where 782 students received degree from the Hon'ble President of People's Republic of Bangladesh and Chancellor of World University of Bangladesh. (also see our website: www.wub.edu.bd). As many as 2300 students are now ready for conferment of degrees in the up-coming convocation. None of its degree holders is unemployed implying its emphasis on quality education with utilitarian bent.
This university is the pioneer in introducing degree programs for the Diploma Engineers; B.Sc. in Mechatronics Engineering (MTE) & Master of Business Education (MBE) in this part of the world. The MTE program also known as electro-Mechanical engineering in few western countries is a synergistic combination of a number of basic engineering and administrative courses. As such, it is a highly demanding course at home and abroad. The MBE program is meant for people destined to make career in teaching of business related subjects and for those willing to make a career in practical business world in short span of time. We have few Institutes and various types of collaboration programs. All of our programs are approved by the UGC. We publish some journals which have earned appreciation at home and abroad.
Vision
To be an internationally renowned Civil Engineering Department for producing leader of the leaders who will contribute to economic emancipation as well as national development in the field of Civil Engineering.
Mission
To advance engineering knowledge and learning through utilitarian education and research in the pursuit of fulfilling the aspiration of the University and the Nation.
Goals
The goals of this program are to prepare graduates in some specialized area of computer science and engineering field as well as for jobs in industry, business or government. The goals also combine a scientific mindset with specialist technical knowledge, enabling graduates to analyze, design, validate and implement state-of-the-art technology in their operational context. It also aims the graduates to take a scientific, ethical and socially responsible approach in conducting and contributing to research in their specific area of study to cope up with international trends and latest technologies.
Objectives
Program Educational Objectives (PEOs):
| | |
| --- | --- |
| PEO-1 | Successfully apply their learned skills throughout their professional pursuits. |
| PEO-2 | Have enthusiasm and aptitude to continuously pursue learning and professional development. |
| PEO-3 | Have the ability to communicate and work well as individuals or on teams that include engineers and colleagues from other disciplines. |
| PEO-4 | Are recognized as qualified Pharmacist with high ethical standards. |
Program Learning Outcomes (PLOs):
| | |
| --- | --- |
| PLO-1 | Apply knowledge of mathematics, science and engineering. |
| PLO-2 | Identify, formulate, research and analyze complex engineering problems and reach substantiated conclusions using the principles of mathematics, natural sciences and engineering sciences. |
| PLO-3 | Design solutions for complex engineering problem taking in to consideration to public health and safety and environment. |
| PLO-4 | Make investigations of complex problems, considering experimental design and interpret data to provide valid conclusions. |
| PLO-5 | Create, select and apply appropriate modern tools to complex engineering activities with an understanding of their limitations. |
| PLO-6 | Apply reasoning informed by contextual knowledge to assess societal, health, safety and cultural issues and consequent responsibilities relevant to professional engineering practices. |
| PLO-7 | Identify the impact of engineering solutions in a global, economic, environmental and societal context. |
| PLO-8 | Identify professional and ethical values and responsibilities. |
| PLO-9 | Function effectively as an individual and as a member or leader of diverse teams and in multidisciplinary settings. |
| PLO-10 | Communicate effectively about complex engineering activities with the engineering community in particular and with society at large. |
| PLO-11 | Demonstrate knowledge and understanding of project formulation, implementation, monitoring, management and financing. |
| PLO-12 | Recognize the need for and have the preparation and ability to engage in independent, life-long learning in the broadest context of technological changes. |
Labs Facilities
Well-equipped class rooms and state of the art labs and modern teaching aids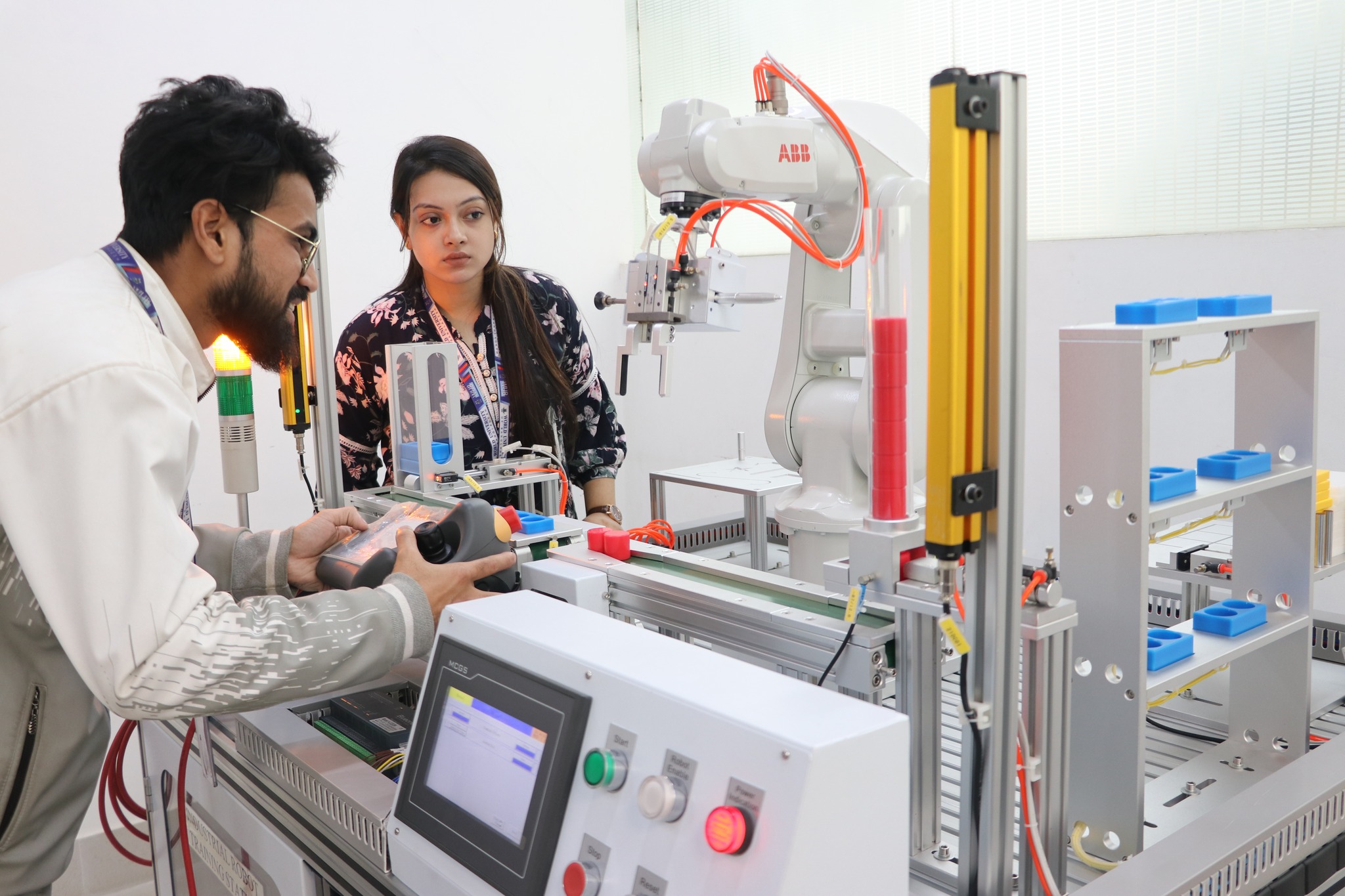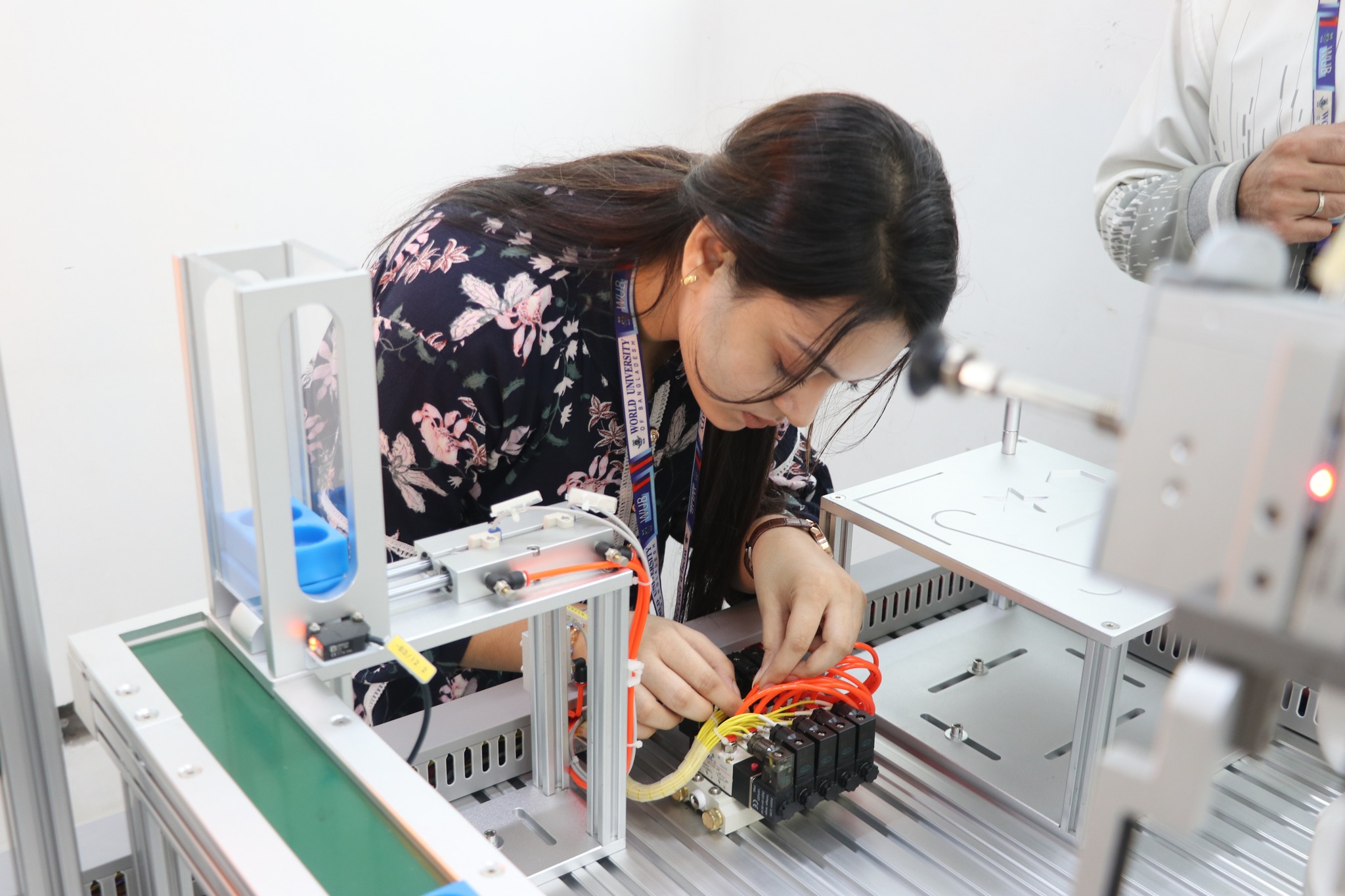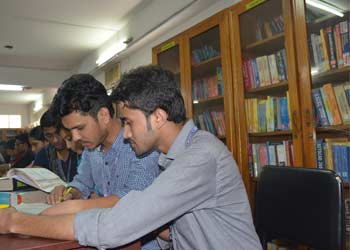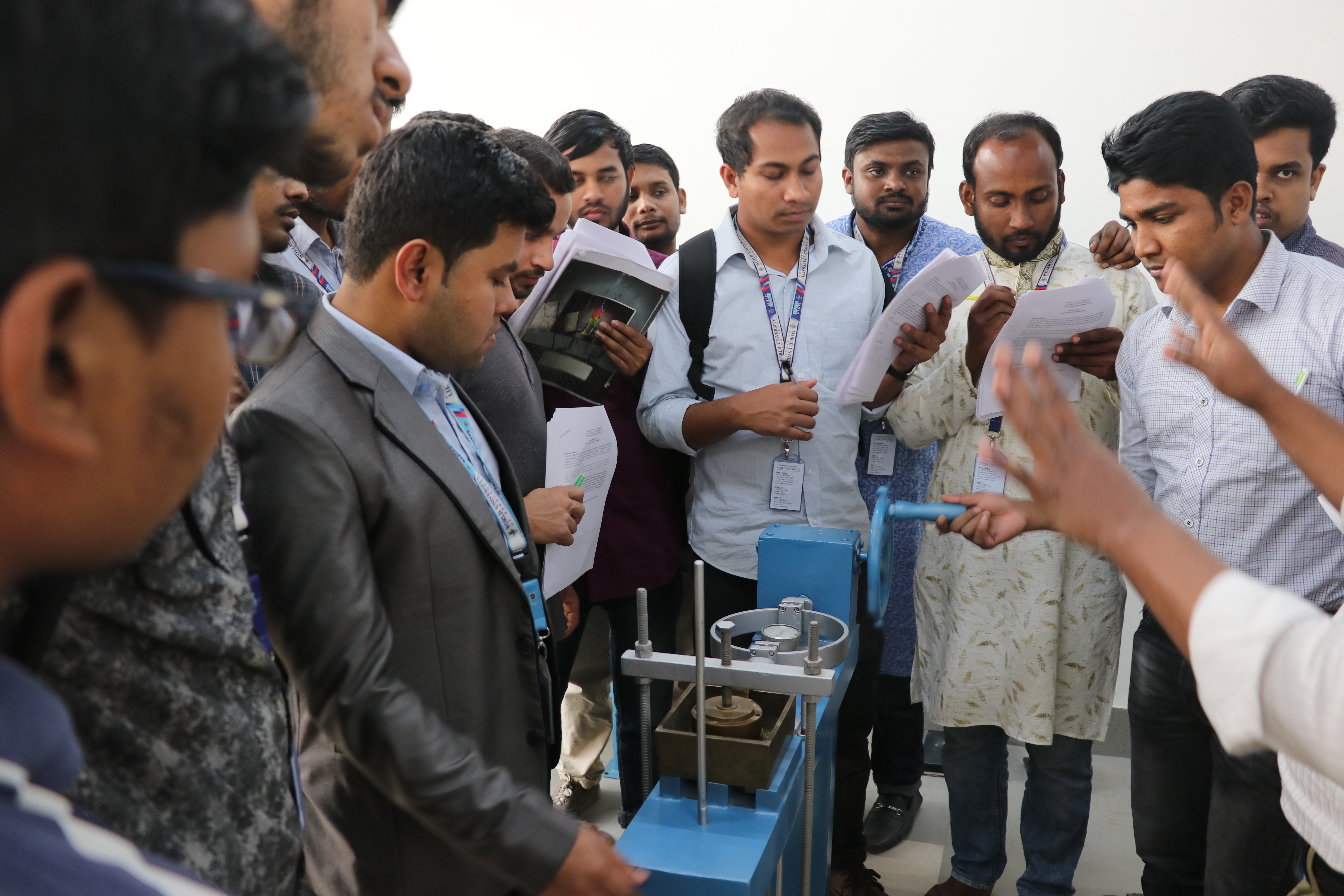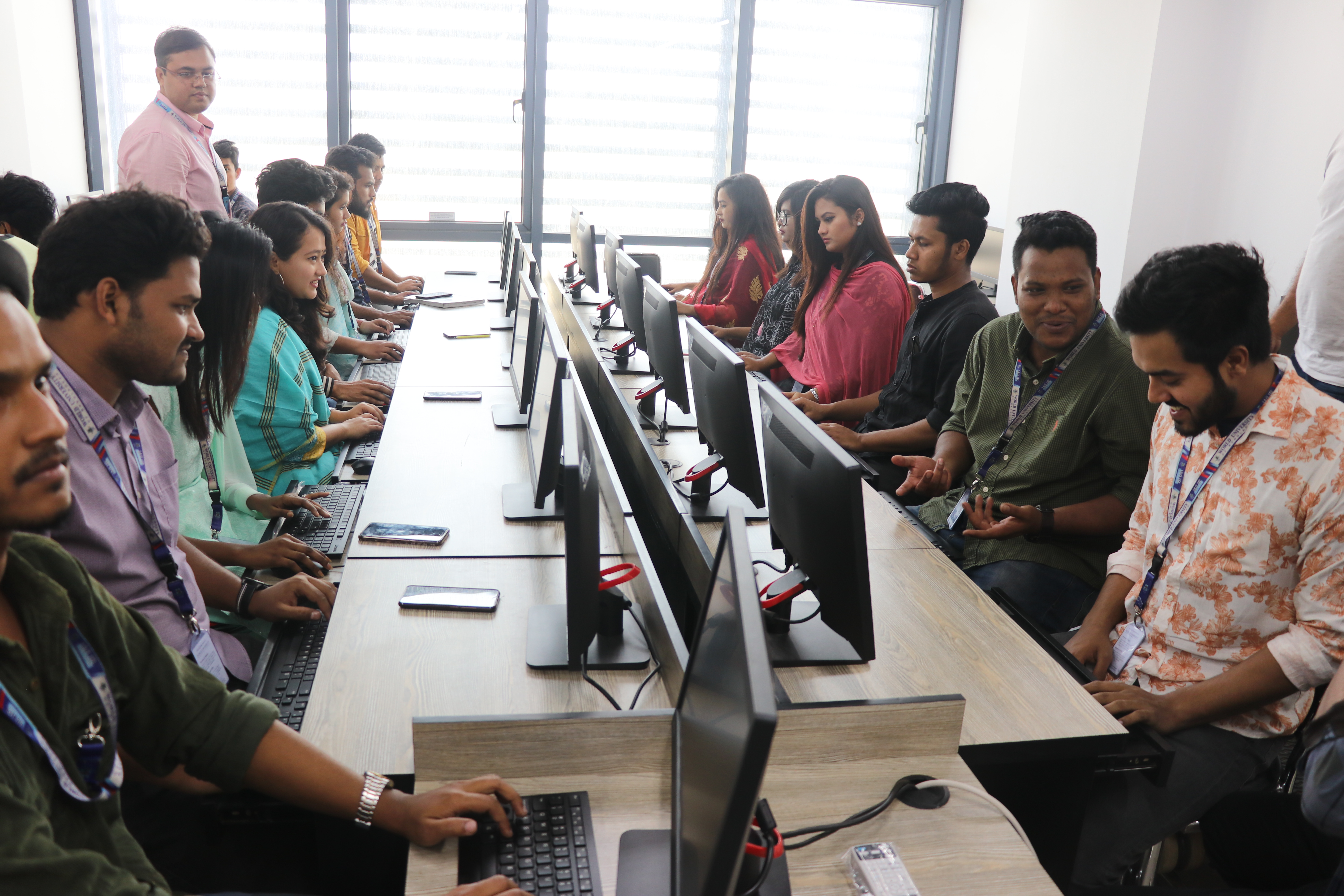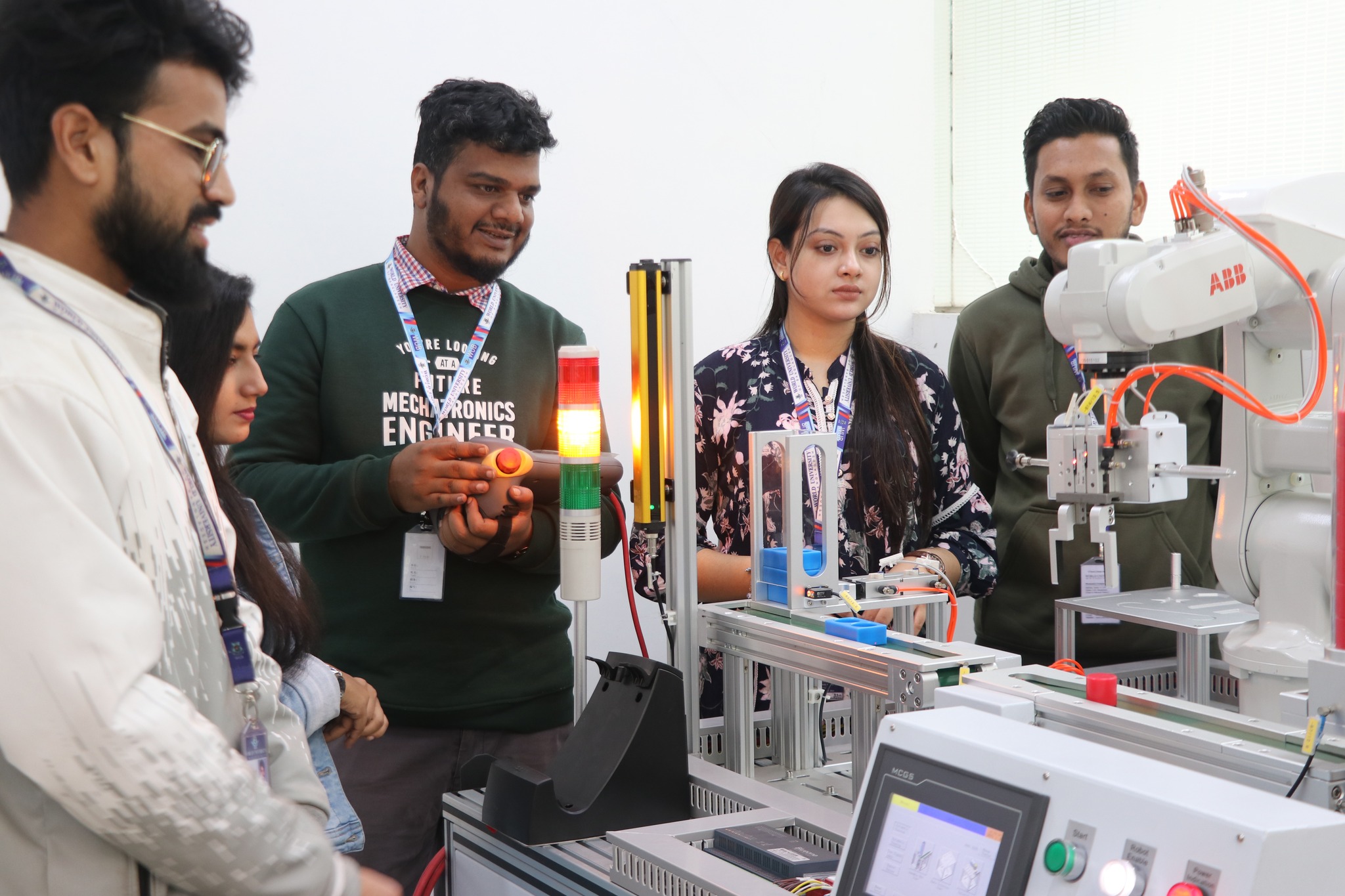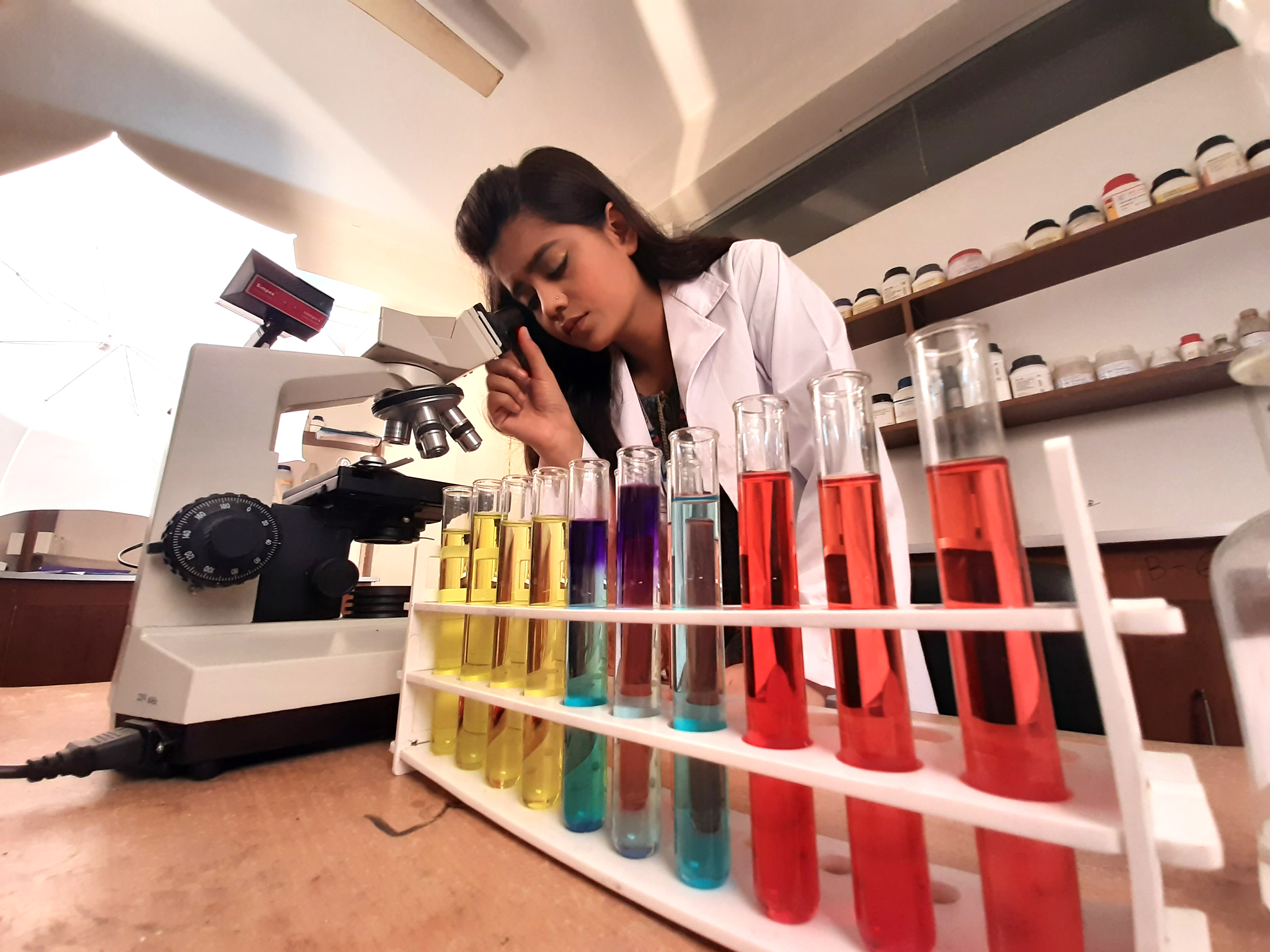 WUB Lab Pictures
Others Facilities
Remedial English Course
Free Remedial courses for Computer Science and Mathematics
Students-friendly free payment system
Day and Evening classes
Well-equipped class rooms and state-of-the-art, Labs such as Basic Electrical Technology lab, Chemistry Lab, Geotechnical Engineering Lab, Transportation Lab, Environment Engineering Lab, Workshop, Surveying Lab, Structure Lab, Materials Labs, English Language lab, hydraulics Lab, Open Channel Flow Lab etc.
Students membership with IEEE, ASCE, AME, ICE, ACM and more other social and cultural organizations
Different performance-based scholarship and stipend
6% students are offered free education who are sons and daughters of the freedom fighters and who are financially very weak.